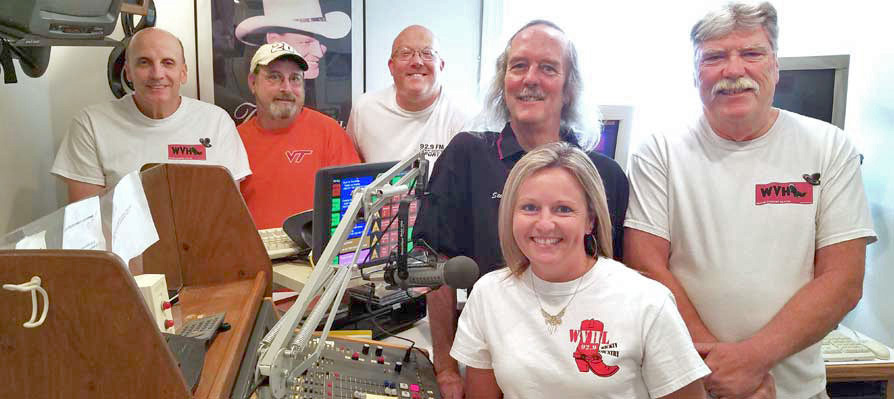 STEVE WALL
Station Manager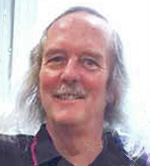 Steve Wall is a native of Farmville who helped plan and open WVHL-FM in 1997. He was employed by the Farmville Herald for nearly 40 years before the newspaper was sold. Wall and his wife Cathy are both country music fans and enjoy listening to many artists and all types of music. They are both around the station almost every day!
LARRY ARMES
Operations Manager, Program Director and On-Air Personality
After 30 plus years in retail sales and being a business owner, I started a new career in radio with WVHL in 2003. Who said you couldn't teach and old dog new tricks? As Operations Manager and Program Director, I oversee day to day operations deciding music, sports and community affairs that are broadcast on the station and I host the Late Morning Show week days. Can't believe they let me do that! My favorite part of the job are the people that I get to meet and talk to, Country music stars, TV and movie stars, politicians, community leaders and a host of other interesting folks. I grew up listening to Johnny Cash, Merle Haggard and Glen Campbell so country music is in my blood and I love the new artists that keep this genre evolving. I have been married to my wife, Marsha since 1977. Do the math, that's a long time so she certainly deserves a medal for putting up with me. We've got three sons and a gaggle of grandchildren. I don't know if it's a gaggle but 10 is a lot! We like to travel, love music and streaming our favorite TV shows. My wife wants me to retire but I can't…. I'm having too much fun! Until then I'll see you on the radio!
RICHARD LeSUEUR
Sports Director & Host of "Richard's Round-Up"  and  Sales Consultant
Richard, who is a native of Farmville, is living out his dream of broadcasting local sporting events on 92.9 FM Kickin' Country. Sports is a passion in Richard's life. He hosts the popular Sports Show: "Richard's Round-Up" each weekday morning at 8:20 AM. Richard also broadcasts local High School football, basketball and Dixie Youth Baseball games. Also, Richard is a full time sales consultant for the radio station. He provides over 20 years of experience in helping local merchants brand their business. Give Richard a call today and let him show you how radio gets results!
MICKEY JENNINGS
Production Manager & On-Air Personality
Mickey has lived in the Nottoway County area all his life. Growing up loving music, he plays guitar, drums, and keyboards and plays in a Ween cover band for fun on the side. He had worked with Larry Armes for 12 years before starting his own business in Crewe running a recording studio (Mix Music) for 5 years. His hobbies include horticulture, listening to and playing music with his friends. You can hear his handiwork on all the commercials and during the football, basketball, and baseball games.
PEGGY LOVE
Office, Traffic Manager and On-Air Personality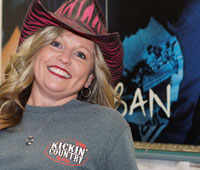 What can I say! I love my job, like the country song " Somethin' I'm Good At". I started working at Kickin Country in 2011 and I'm the office/traffic manager and also your "Live and Local Morning" Host from 6am-10am. I thank God for my job. I couldn't ask for a better place to work and good people to work with. Also can't forget I'm the proud owner of Kickin' Country's Mascot, "Snickers"!
BOBBY HUSKEY
Sales and Promotion Consultant
Bobby was a local businessman for many years and now is enjoying his second career as a salesperson here at WVHL. He enjoys traveling throughout southside Virginia meeting new business people and making new friends. Bobby enjoys working in the radio business and how no two days are ever the same. He especially likes to help business people prosper and grow their businesses. Bobby and his wife Penny live in Farmville and have a special feline child, Gracie Bell.
TRAVIS CONDON
Account Advisor & On-Air Personality
Originally from Massachusetts, Travis is a 2011 graduate of Bridgewater State University, where he discovered his love for radio during his freshman year. He spent four years hosting a variety of shows as well as serving as both underwriting director and program director of his college station, 91.5 FM WBIM. During his senior year, he interned at Greater Media Boston station, 105.7 FM WROR, and was later hired to work on their street team. While at Greater Media Boston, he also hosted a Saturday show on RadioYou Boston 92.9 HD2. Prior to relocating to Farmville, Travis had been working at WPKZ AM 1280 and 105.3 FM in Fitchburg, MA where he co-hosted the morning show and worked in sales part time. During his spare time, Travis enjoys swing dancing with his wife, Ashley, listening to music, and becoming more familiar with the area.